COVID-19 Update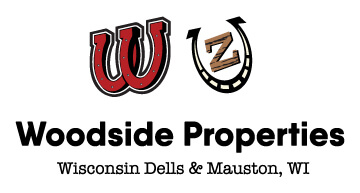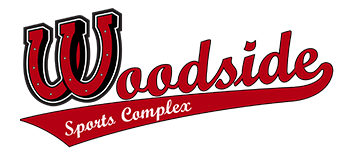 Update as of 6/2/2020
Woodside Sports Complex Facility Safety Policies
Woodside plans on taking the temperature of each employee and umpire before they start their shift.
Fans, players, coaches and umpires are encouraged to wash or sanitize hands regularly.
Any person who is experiencing symptoms of sickness needs to not attend the event.
Masks are encouraged to be worn by all.
Players should bring their own personal water bottles. There will be no water provided in/on the dugouts or benches.
Dugouts will be extended for both teams so players and coaches can distance themselves.
No physical contact by players, coaches or umpires at any time unless part of on field game play. No pregame or post game handshakes by players, coach's or umpires.
Highly recommended that teams carry sanitizer and wipes for any equipment (bats, balls, gloves), as well as wearing batting gloves whenever possible. Also, no sharing of equipment and players keep their equipment away from others. 9. EACH team must use their OWN baseballs (four provided by Woodside) to use during their time in the field. Perhaps having a designated assistant coach to retrieve any foul balls rather than spectators or players doing so.
Umpires will be asked to officiate the game from behind the pitcher's mound, while practicing social distancing with all fielders. This will limit the number of people around home plate and will still allow the umpire to call the game and see the whole field. Umpires should not handle baseballs and should remind players to retrieve extra baseballs from their designated coach.
No coaches will be allowed on the field to disagree or argue a call. Coaches must call the umpire to their dug out with all questions and remain 6ft away. For the safety of all we will not allow aggressive arguing with any umpire.
The managers meeting at home plate is eliminated.
Teams are required to clean their dugout of all trash and other items after each game.
Woodside will regularly clean restrooms, following local requirements
Award ceremonies shall be contact-less, with a team representative designated to receive and distribute awards
Bleacher seating and picnic table seating is eliminated. Spectators are recommended to bring lawn chairs or blankets to sit on at the Complex. Spectators need to spread out at least six feet apart down the right field and left field lines. Spectators ages 65+ are encouraged to stay home.
ALL signs and rules need to be followed when on Woodside property.
Update as of 5/22/20
The Woodside Sports Complex is excited to announce we are currently open for team rentals! After considering many ways to safely reopen our sports complex, we are ready to start running tournaments starting on June 5th. Each event's teams will have an email sent regarding any event modifications to the facility rules and policies as well as game rules. As of now, we will be allowing spectators into the facility and will stay up-to-date with any issues regarding our re-opening process.
All scheduled baseball, softball and adult softball tournaments will be played starting on June 5th (excluding the previously cancelled Sandstone Series and Cowgirl Classic).
All scheduled rectangle field tournaments and leagues will be played unless notified by the event promoter.
REFUND POLICY: During this time, we modified our refund policy as we don't feel a need to take any portion of your entry fee. If you wish to cancel your tournament registration in a Woodside ran event due to COVID19, you will get a full refund if you cancel prior to 21 days before your event. Inside 21 days you will forfeit your fee.
If you have questions regarding your team's refund please contact Cindy Bloom at 608.847.4275 ext. 3003 or cbloom@woodsidesports.com.
If you are interested in rental time at the Mauston Complex or Wisconsin Dells Complex please email Mickey Fadness at mfadness@woodsidesports.com. The rental price is $100.00 per hour.