Woodside Ranch
Resort & Conference Center
Pack your cowboy boots and hat, and ride on over to a hoot'n good time at Woodside Ranch. Located in the heart of Wisconsin, our 100 year old dude ranch is the ideal vacation getaway for children and adults of all ages. We offer rates both all-inclusive and a la carte to cater to a variety of our guests needs. Woodside is complete with cozy cabins, home cooked meals, horseback riding, family friendly activities and exceptional staff, you will be sure to blaze a trail of memories that will last a lifetime.
---
GENERAL BOOKINGS
Click below to learn more about Woodside Ranch activities, lodging options, and booking availability:
About | Features | Lodging | Location | Photo Gallery
---
ABOUT
Woodside Ranch has always based it's roots on being a family, and our current owner Damon Zumwalt (Uncle Z) has carried on the tradition. Our Woodside Staff works together like a family to help you make memories that will last a lifetime.By the time your stay with us has come to an end, you will not only have made a lifetime of memories, but will also have become a member of the Woodside Family.
Woodside offers a number of lodging options while staying on the ranch. If you are wishing to be near the heart of the ranch activities and meals look no further than our Ranch House. We offer rustic style hotel rooms above the main lodge that keep you close by where the majority of our activities take place. All accommodations are equipped to offer air conditioning and heating throughout the year. No need for TV's or kitchenettes while you are here! The ranch offers a number of activities throughout your stay, not to mention we even ring our own dinner bell when supper is ready and on the table!
FEATURES
Horse Activities
Woodside is known for our variety of horses and beautiful scenery. With a herd size of just over 100 horses, there are several types of horse related activities to choose from. For those interested in horseback riding, we offer a number of guided trail rides each day that allow you to explore over 1000 acres of wooded property. A beginner riding lesson is provided for any children ages 8-12 years old before hitting the trails. (Also available to ages 13+ upon request). For the younger buckaroo Woodside also offers pony rides located next to our barns in a covered ring, as well as horse drawn wagon rides that venture throughout our wooded forests and quiet country fields.
Dining
Woodside Ranch Resort and Conference Center offers All-you-can-eat home cooked meals served family style in our Dining Room. With a flair for the dramatic, come see what our Chefs have for dessert this week!
Petting Zoo
Our petting zoo is open daily and is always a fun experience for the whole family. Stop by and visit the llamas, goats, chickens, ponies, and of course check out Woodside's buffalo herd. Our baby goats are especially cute!
Fishing & Boating
The Woodside Lake is loaded with Bass, Bluegill, and Northern Pike. Complementary fishing poles and life jackets provided and no license is required. We suggest the serious anglers bring their own lures and poles, however. We also invite guests to enjoy the use of our row boats, canoes and paddle boats.
Swimming
If you're in need of a place to cool off after a long ride you will find no better oasis than our outdoor heated swimming pool. Enjoy a pool party, or a spirited game of pool volleyball. Food and drinks served poolside!
Trading Post
With its famous horseshoe cocktail bar, you can literally 'SADDLE UP' to the bar at Woodside. Here you will also find our dance hall and arcade area known as the Roundup Room. So relax, host a party, bust out a few moves during our line dances, sing karaoke, play ping pong or pool, or once again RELAX! The Trading Post is the center of the night-life scene at Woodside.
LODGING
Woodside Dells is a 50 room hotel and has 4 different room types to accommodate its guests. In addition to these rooms, the hotel also features an executive condo which can accommodate up to 20 guests.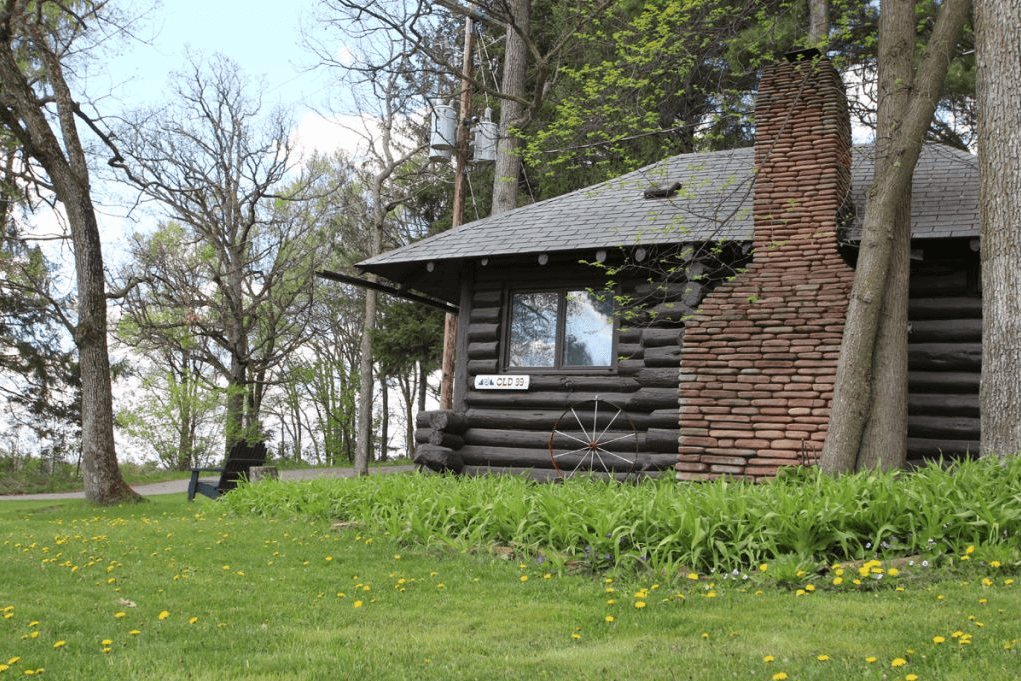 Cabins
The favorite accommodations while staying on the ranch is our rustic log cabins nestled throughout our wooded property. Each cabin varies consisting from one to four bedrooms, all with a wood burning fireplace for that rustic feel. The quaint and cozy cabins are a perfect retreat and can accommodate 2 – 15 guests. Our cabins are also pet friendly if you decide to bring the four legged family member along for the vacation.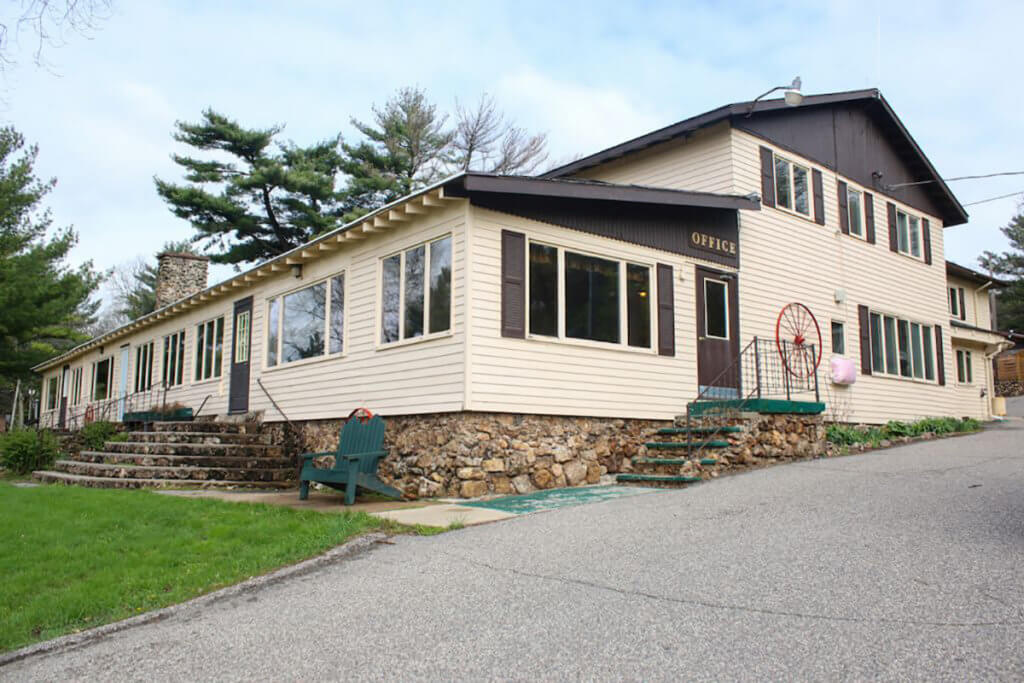 Ranch House
For those wishing to be at the heart of the ranch, Woodside offers rustic style hotel rooms that consist of one room in each accommodation. One room can hold 2 – 6 guests and is located directly above our main ranch house. This is the place to be if you prefer to be close to our Outdoor Swimming Pool, Trading Post and Dining Hall.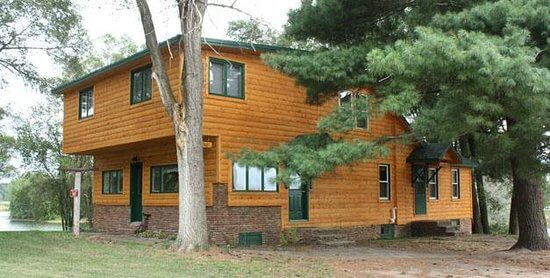 Lake House
Looking for an escape to the water's edge? Woodside offers a Lake House located along the shores of our 12 acre pond known as the Woodside Lake. This offers two separate wings that can be connected or separated to hold a total of 15 guests and has 6 bedrooms. It's the perfect place for a larger group or fishing fanatics!
LOCATION
Woodside Ranch
W4015 State Rd 82 E
Mauston, WI 53948
PHOTO GALLERY